I just stumbled into this review for me on Project Wedding. It seriously just warmed my heart. :)
I think I know who wrote this.. Rachel was that you? I think you're my only rainy bride who is a "Mrs. H" :) Thank you. I needed that right now!
05/04/2009 Emily is the most amazing photographer. She went above and beyond at both our engagement session and wedding. Our pictures were so amazing and she made me feel like the most beautiful bride ever! And the day of my wedding, whenever things seemed to be going wrong, she was there to look at the bright side. It was raining while we were taking pictures and there she was in the rain with her camera and an umbrella. All of our guest commented on what a professional hard-working photographer she was. I would recommend her to EVERYONE!! If you are luck enough to book her, you won't regret it!
Here's my lovely Rachie, who I can't help but call Rachie because my niece is a Rachel too and that's what we call her! lol (And her hubby Will, who took off her suit jacket during the ceremony and wrapped it around her so she wouldn't be cold. That's love people, that's love. :) )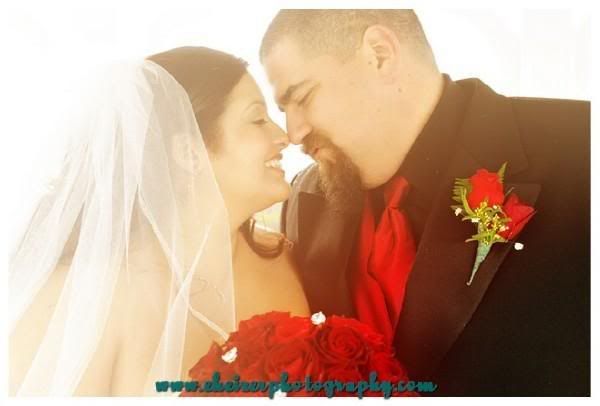 The universe sent me a CLEAR reminder today as to why I'm changing careers. I love photography, and I love shooting weddings, but I am very excited to see what the future holds for me in my real career too. :)