Sunday marked 10/10/10 and my fourth year in a row I was so lucky to strike the magic triple digit wedding lottery! On 7/7/07 Krissy McNair and Andrew Brownell (the latter whom I coincidentally went to elementary school with in So Cal) got hitched in Dana Pointe and kicked off the trend. 8/8/08 is the anniversary of Elitha and Brandon who married in Roseville at the Victorian. And last year, Sara & Matt were my first ever (and only!) Wednesday wedding, on 9/9/09.
Today, errr... I say this way too much, but again, YESTERDAY as it is now 5:39am and I have yet to go to bed because I stayed up working all night editing, per usual, Jess and Dave were married on Strauss Island in Elk Grove Regional Park in Elk Grove, just south of Sacramento.
Strauss Island is best known for the Strauss Festival, named for Johann Strauss, Jr. the composer (Blue Danube anyone? Radetzky's March?) which takes place every July. There are approximately 30,000 people who come to the festival each year. They lay out picnic blankets under the stars, sip wine, eat fruit and cheese and watch dancers perform a story to a selection of the great composer's music. It is a lovely experience and topped off with fireworks at the end of the show every night. I highly recommend you STAY HOME and NEVER COME because it's already crowded enough as it is. (Hee hee). But here's the link anyway...
http://www.straussfestival.com/
So, in my typical awesome verbose fashion, I have proven Dave and Jessica are totally cool based on their venue choice. Major sophistication.
AND they successfully avoided being maimed by the rouge ducks and psychotic geese (courtesy of some bird seed purchased in advanced to distract the little bastards) and even escaped the bird crap, although *I* was not so lucky.
(Not the brightest bulb in the tanning bed over here.)
Eh.... this is why my cats love me. I bring home exciting poopy coated shoes for them to smell.
(Anything to buy their love.)
Did I mention these were
open toe?
PS: Is "ba****d" a swear?
PPS: Do I have to go to time out for that?
PPPS: If I do have to go to time out, can I take a nap?
ON WITH THE SHOW!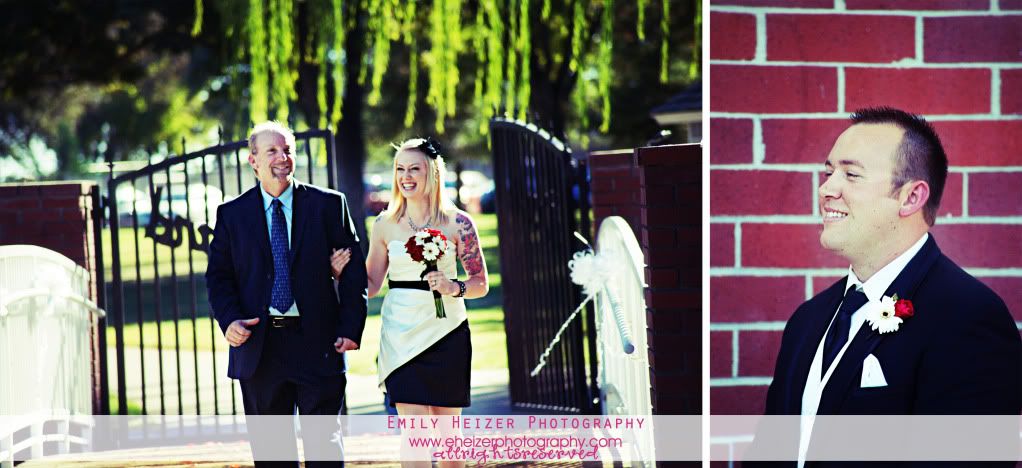 Walking over the bridge onto the island on Dad's arm, and David's first look at Jessica!
First kiss and first HURRAH at making it through the ceremony!
The officiant for Jessica and David's ceremony had Jess and Dave face the audience and she turned her back to us. Sometimes this works and sometimes it doesn't. This time it was pretty darn near perfect!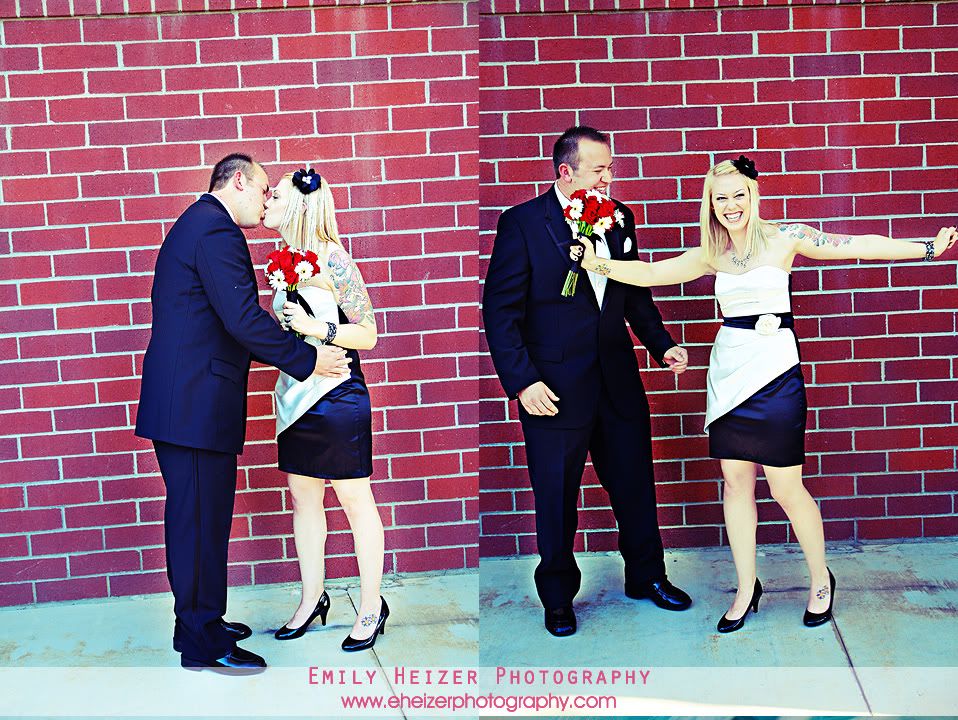 That is everybody who came to the wedding! And NO the newlyweds are NOT flipping off the camera! LOOK CAREFULLY! Those are their ring fingers! :)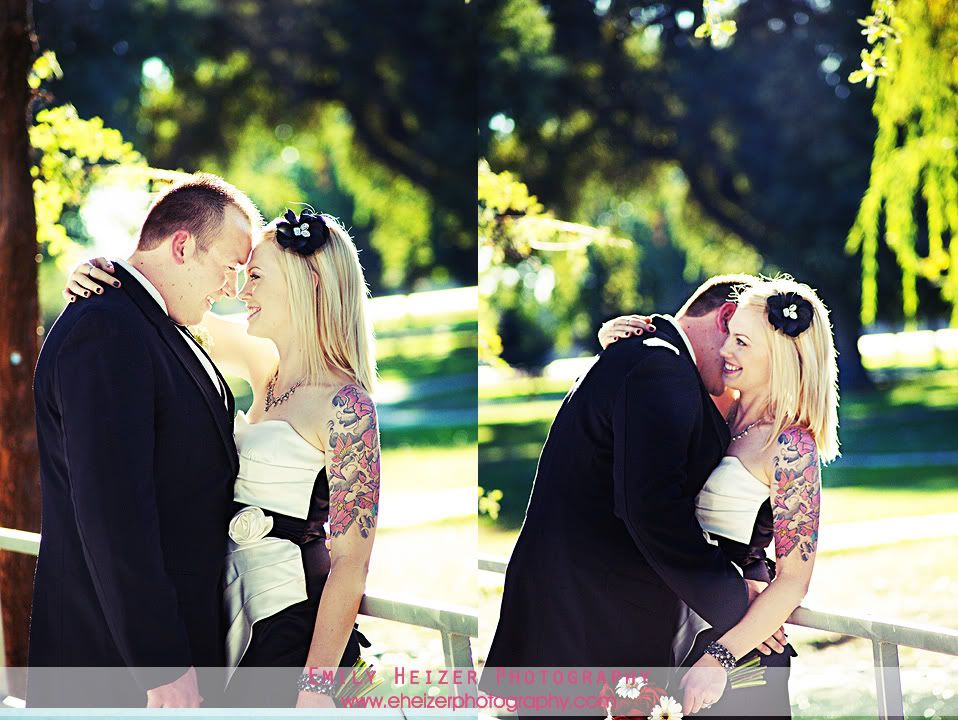 This is right about the moment I stepped in the bird crap. It was SUPER romantic.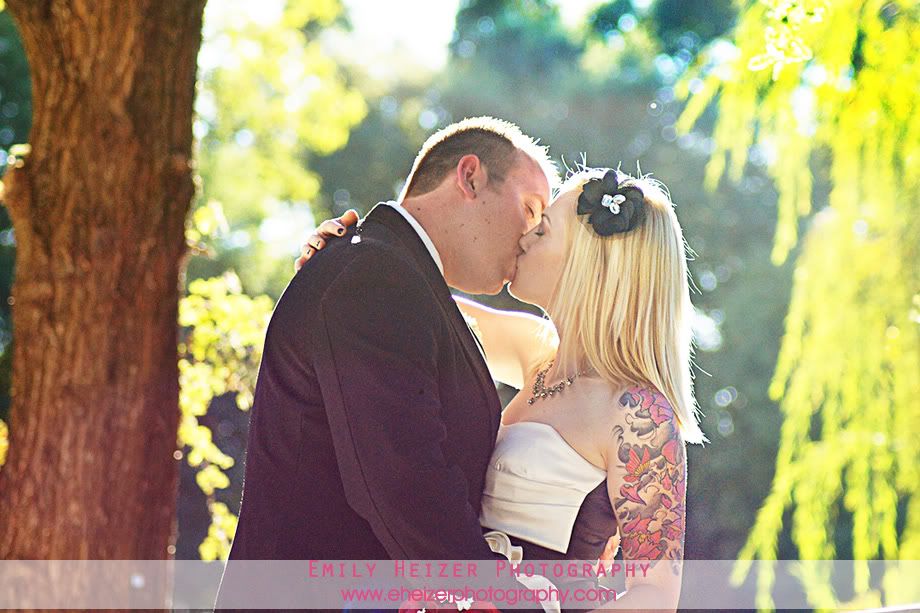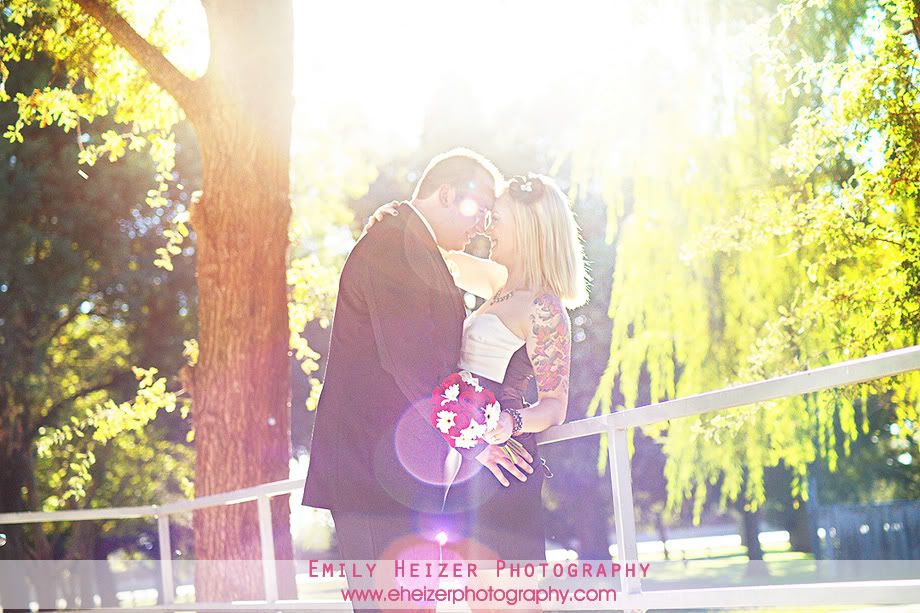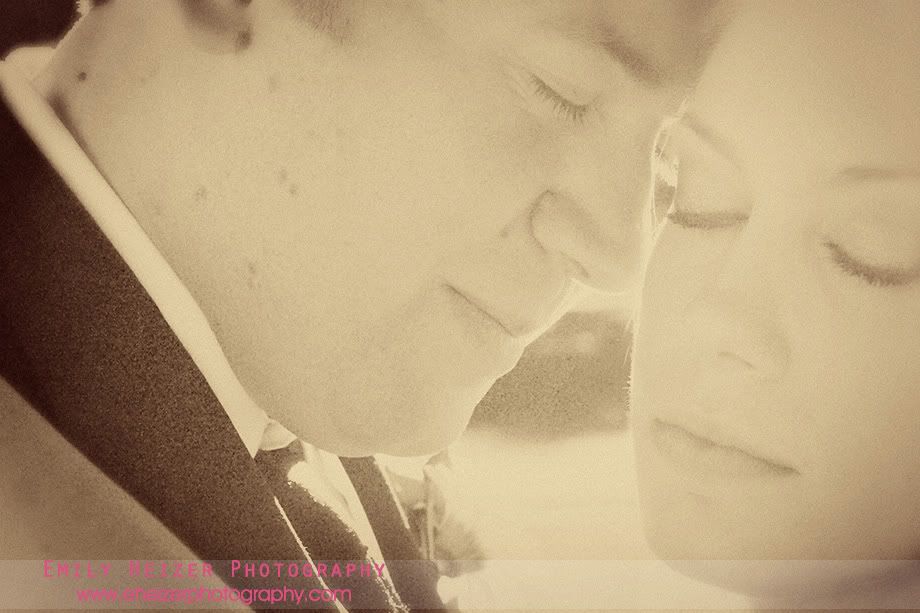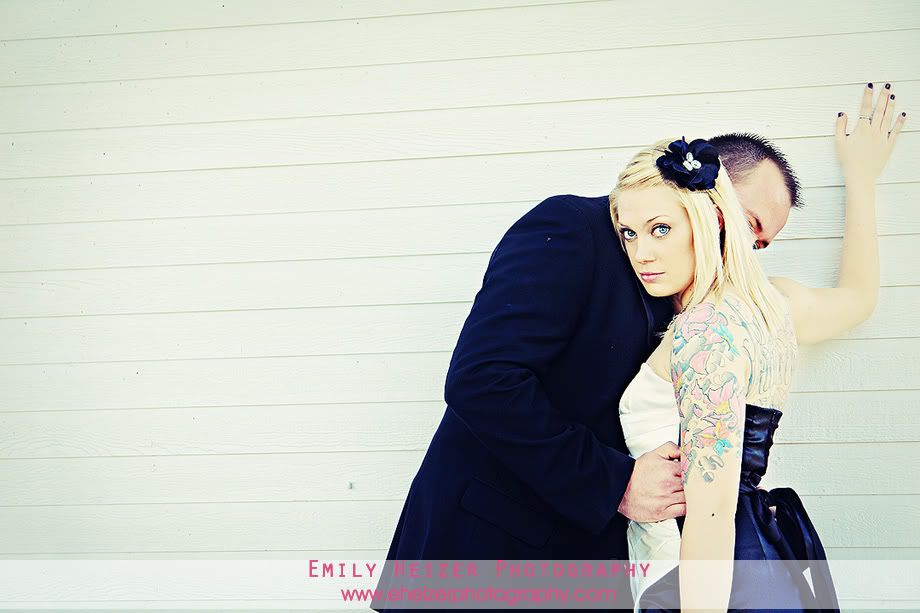 PPPPS: It is now 6:53am and I finally finished writing, uploading, pasting, labeling, proofing and changing and scheduling this post. I'm pooped. Wow. I talked about poop twice in this post. Do you think that warrants a tag?
PPPPPS: Only ONE PERSON said anything about Toree & Andrew's GORGEOUS styled retro engagement session and I am assigning you the homework of going back here and looking at it and oohing and ahhing like good little blog readers! I made her ride a bike in heels in traffic on a weeknight for poop's sake! (Definitely tagging it now). Linky here:
http://eheizerphotography.blogspot.com/2010/10/retro-flirt-flair-flamingos-toree.html