We have Part 2 of our series on Jamie and Jesse's wedding at the
Kirkwood Hideout,
which is on the road up to Tahoe. If you're wondering how to get there, all you have to do is drive about an hour from Sacramento on the road up to Tahoe- Hwy 50, exit at Sly Park, drive about an hour into the woods where you will see absolutely no one the entire time you're driving (feel free to pee in the woods if you have to go... because there ain't no bathrooms folks), and then you turn on a dirt road, cross a couple of small rivers and streams (so not kidding) before topping it off with a gigantic rock climb in your car where you will gun it straight up a rock face before a short switchback trail down to the field where you park your car. (Before driving through one more river, don't forget to keep those brakes hot!) AWESOMENESS. Martha Stewart should have been there, but I suspect she's not as tough as me and my little corolla-that-could since we chugged that whole little adventure all ourselves! (Her name is Holly [-go-lightly] by the way. Give her bumper a pat when you see her dirty hide 'round town. Hee hee).
Dear Bloggers:
Please remember,
THESE IMAGES ARE COPYRIGHTED. YOU MAY NOT CROP OR REMOVE THE WATERMARKS ON THESE IMAGES.
If this continues to be a problem, I will have to alter the way I blog, which will be very, very sad.
I
LOVE
that you are featuring my work but please do NOT remove my watermarks. This is copyright infringement and is very upsetting to me. Thank you so much for your cooperation!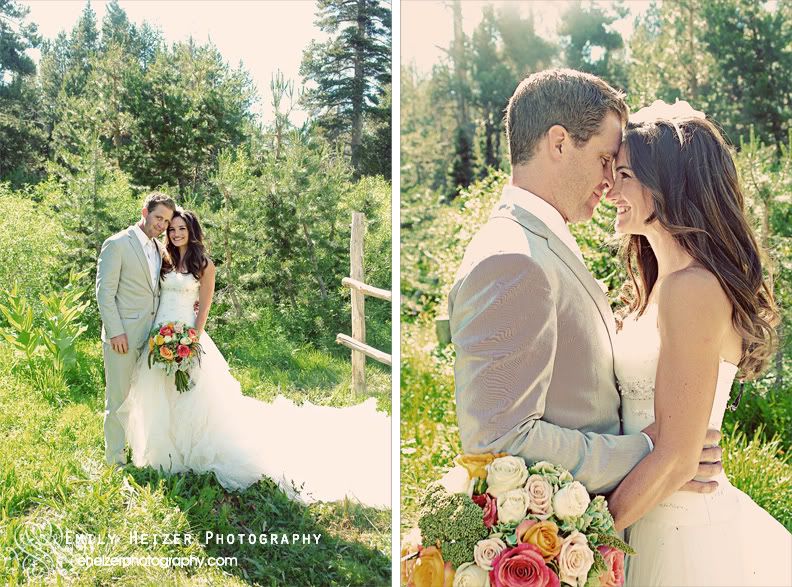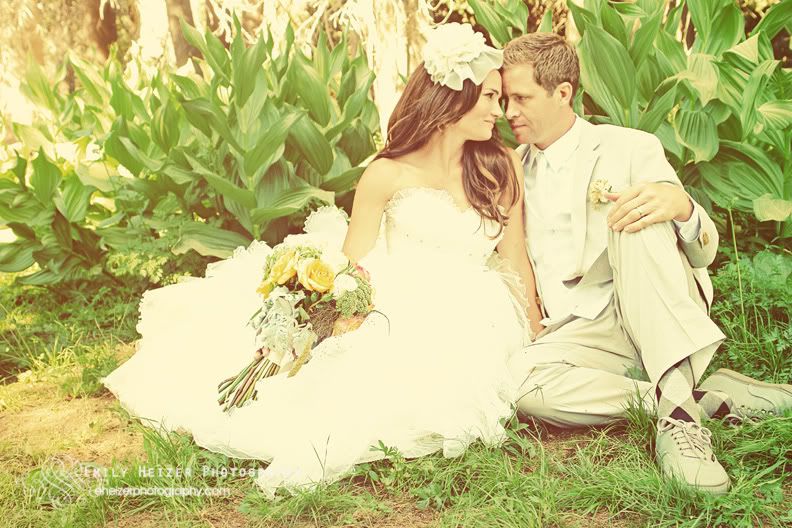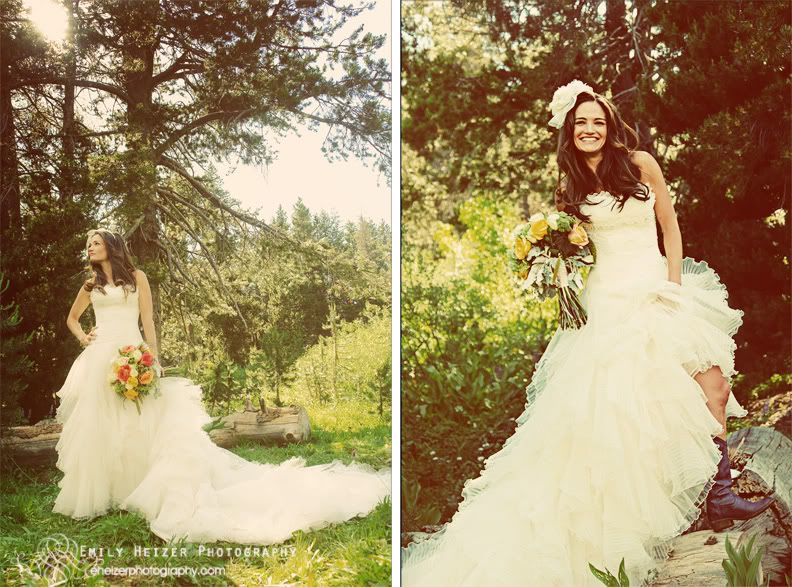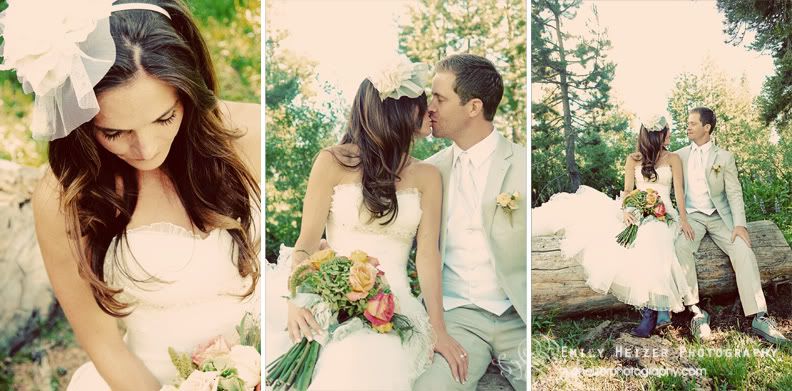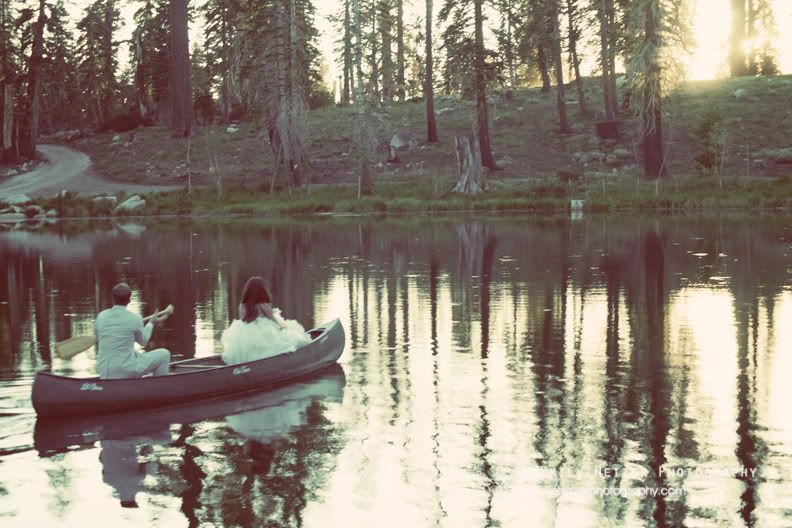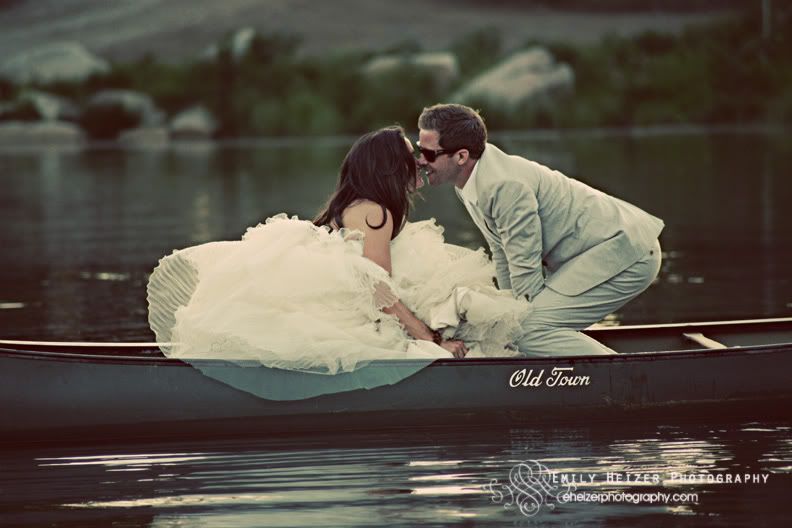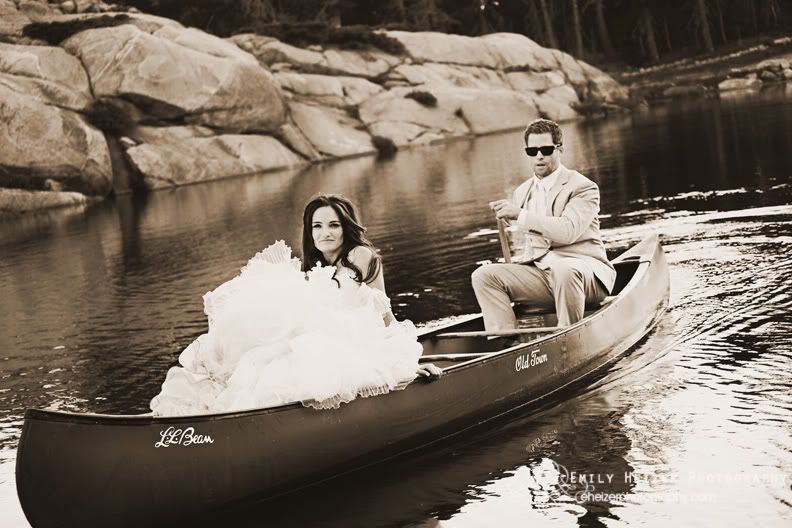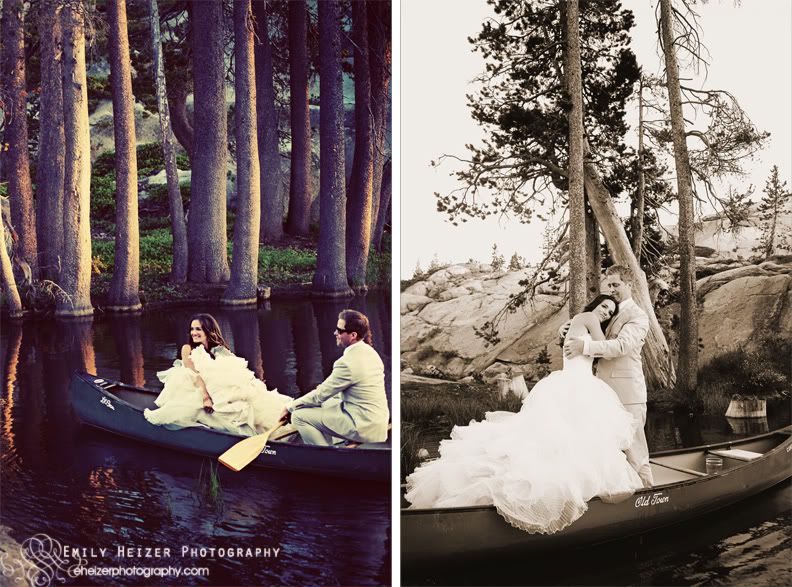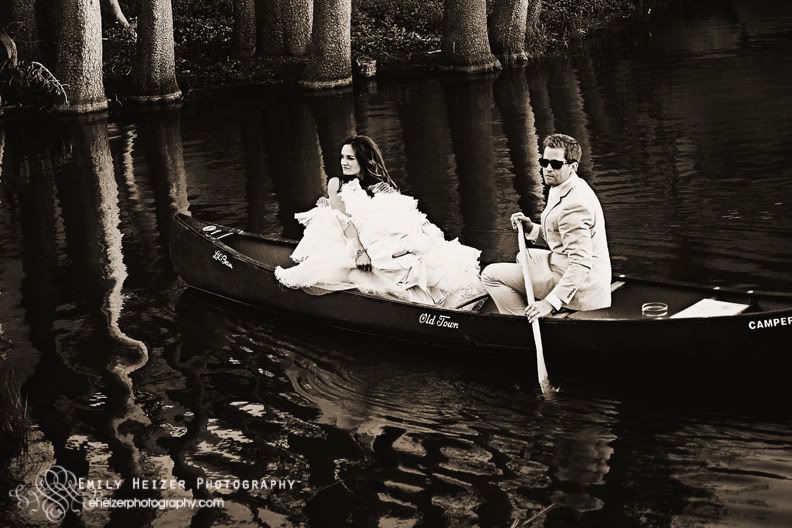 Out in the middle of the lake there was this great flat rock where you could TOTALLY climb out and stand on it, and I was D-Y-I-N-G to take pictures with Jamie & Jesse on it. I thought that, per usual that Jesse (the groom) was the one playing the chicken dance so I quietly mocked him, "BOCK BOCK BOCK" across the water. (Okay, maybe I just screeched CHICKEN!!!!! while I tried to talk them into climbing out of the already very tippy canoe). Turns out it wasn't Jesse who was chicken, it was JAMIE! Oops. I totally have a personal rule of NOT mocking my brides! (Just the grooms. They are always weenies when it comes to pictures. "You want me to lean against the tree? But it like, has bark on it...!" This is when I usually throw my body against the tree and rub all of the "offensive" bark off the tree and onto myself, smile HUGE and say, ALL BETTER! YOUR TURN! :D snort!) But I totally don't do that to my girls! I hope Jamie has forgiven me by now! (I think she has. :) lol But the bigger question.. do YOU forgive me, internet? lol )
Make sure you plan adequate time to take portraits folks, and don't be afraid to slip out of the reception for a few extras! I'm sure that you can agree, the results and the memories resulting therefrom are totally worth it. (SWOON!)