Okay, so maybe it would be more appropriately titled "Tuesday Night Lights" given that today is Tooosday, but we did shoot this on a Friday, so I am STICKING with my TITLE. So there. :p
I am not much one for night photography, or flash photography (especially the latter) because it is so invasive and distracting, especially during events, and really can make for some terrible images if you're doing formal portraits in the dark. In fact, when I went to WPPI I stood up in front of a crowd of over 2,000 people at
Elizabeth Messina's
lecture and asked what to do about a client who is getting married in winter... at 6pm... and they don't want to see each other before the ceremony.
(So all of the portraits, couples, family, bridal party, everything would have to be taken in the dark.)
Everyone in the room audibly gasped in horror.
Elizabeth Messina
, who is a world-renowned photographer who does workshops in France and shoots for people like Christina Aguilera (!!!) and Tori Spelling (???) told me I would have to talk to them and have them change it. I told her I had and she just kind of stared at me, confused. LOL She didn't have any advice about lighting or anything, she just said,
"They have to change it! Talk to them again! They must change it!"
And continued to look kind of horrified and then shooed me away from the platform. At least half a dozen people approached me either on my way back to my seat or after the platform class and said how sorry they were that I was going to have to go through that grizzly experience. OMG, is it really going to be that much worse than I thought?! I knew it was going to be bad but people were giving me condolences like someone died!
Anyway, a session in the dark is never ideal unless that's really your style of photography, and for me, it just isn't. For Jesse & Carter, Jess had a last minute dress disaster which involved her mom dyeing her dress with tea... and having to rush it to a dress shop and a seamstress the day before the wedding to make an entire new top for it. LOL The dress wasn't ready until after 4pm, everybody was running late and we weren't on the road to start our planned 'crack of dawn' session until well after 7pm. We hustled, but we didn't get to Georgetown until well after dark. We got lots of pictures done before that, but this was on their must-have list and as we drove there, I began to have visions of twinkly lights and flashing traffic in the background. We got there, we hustled, I laid down in the street (literally), Jesse's sister blocked my head from being run over by cars with her body and I got the following shots! Not too bad for someone who hates flash [outside of a wild reception party]!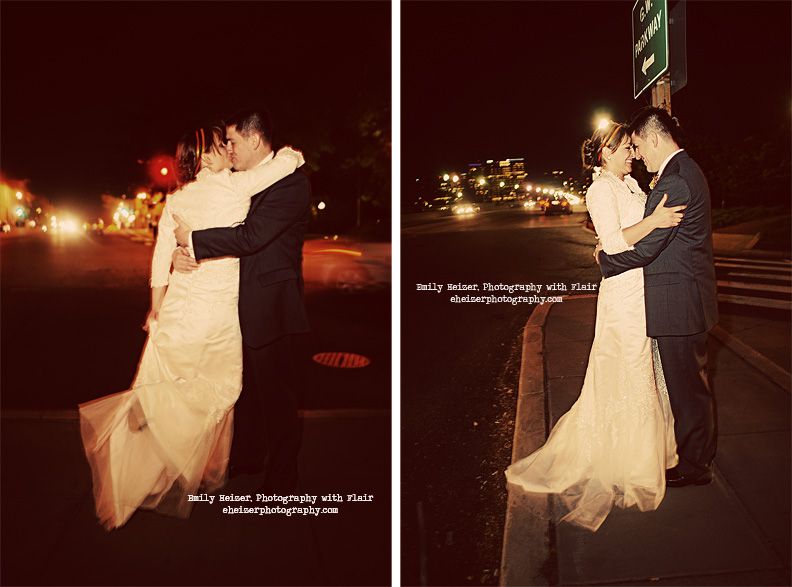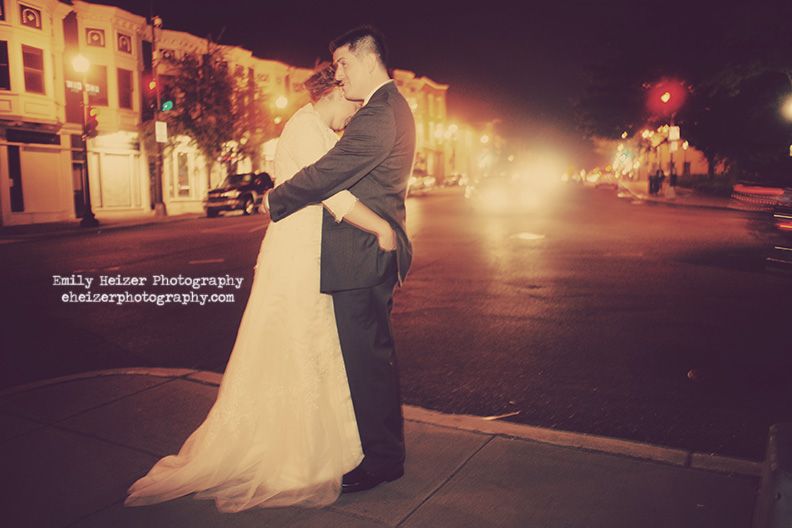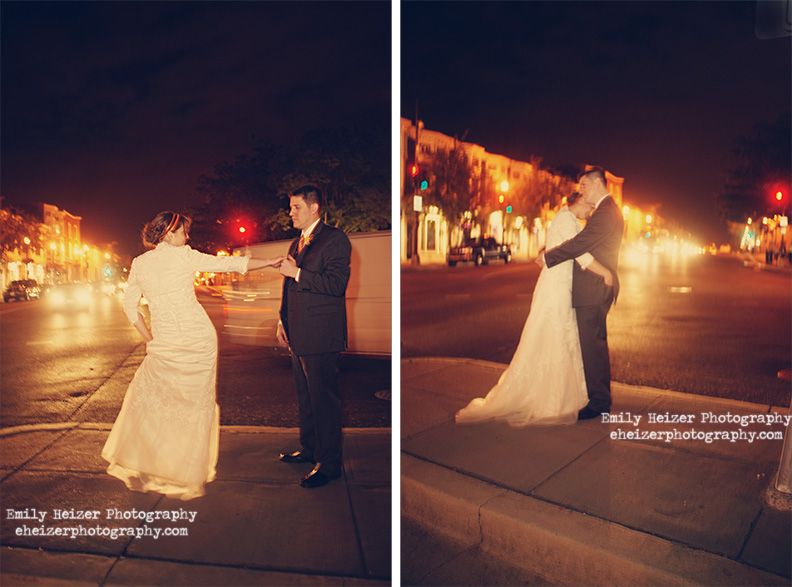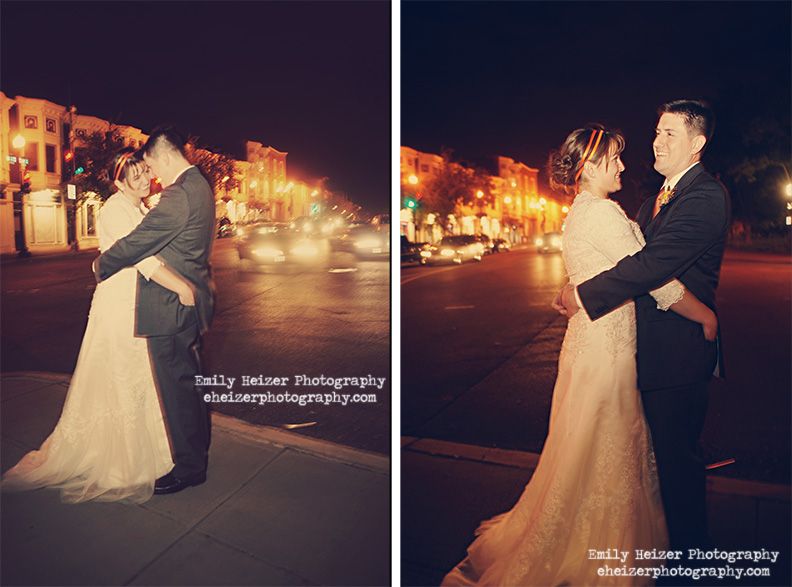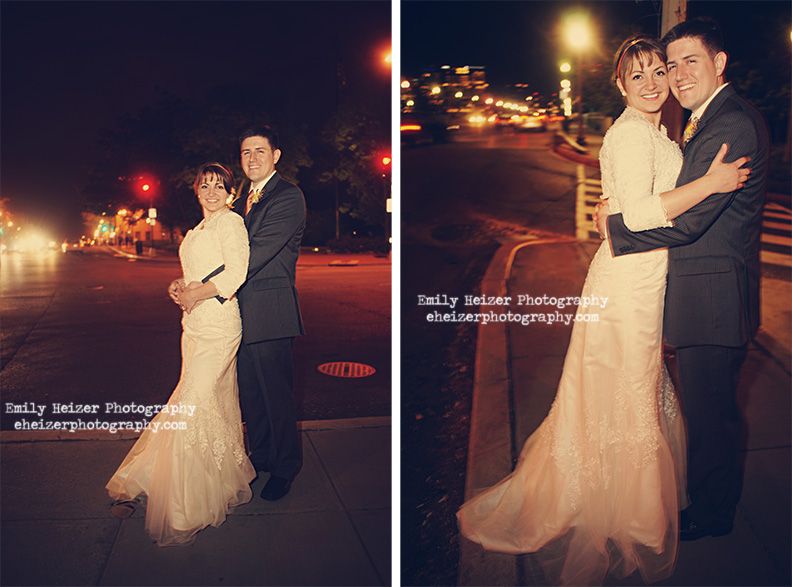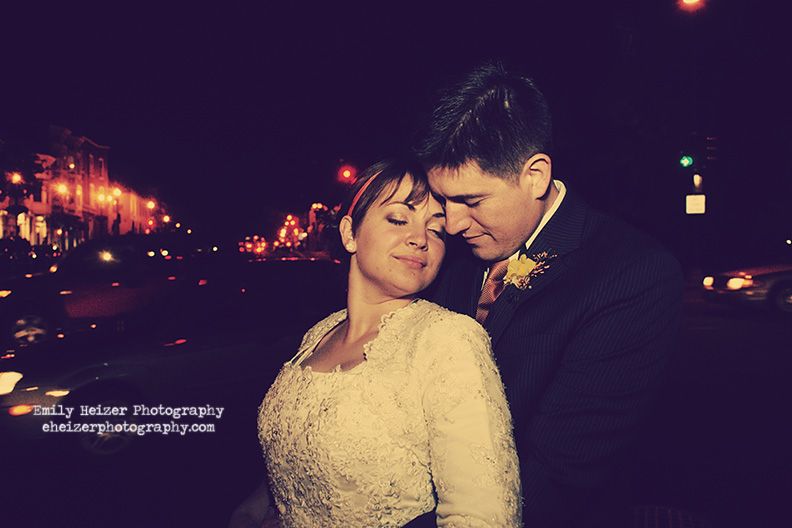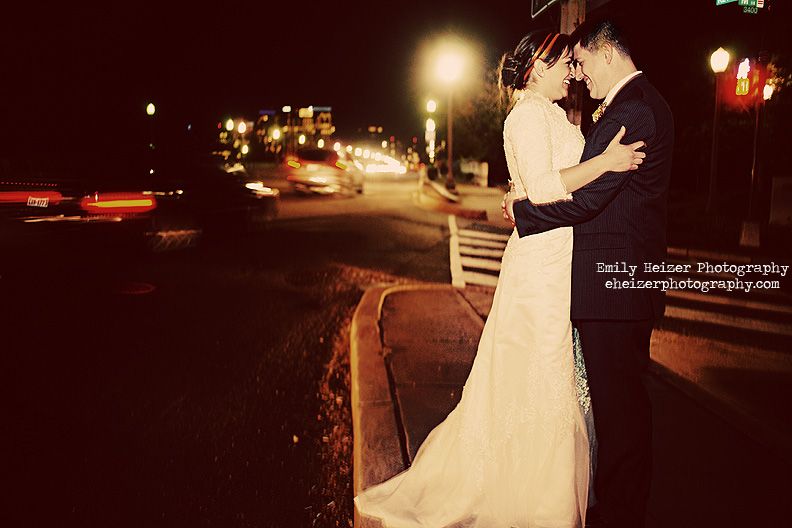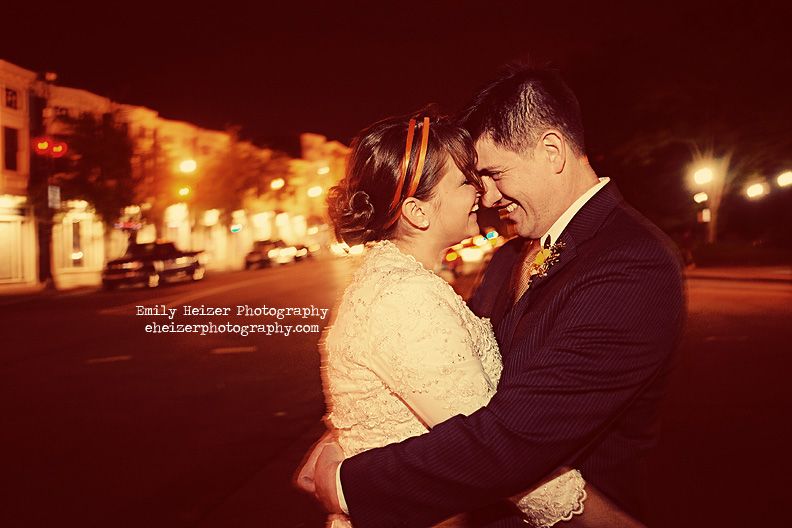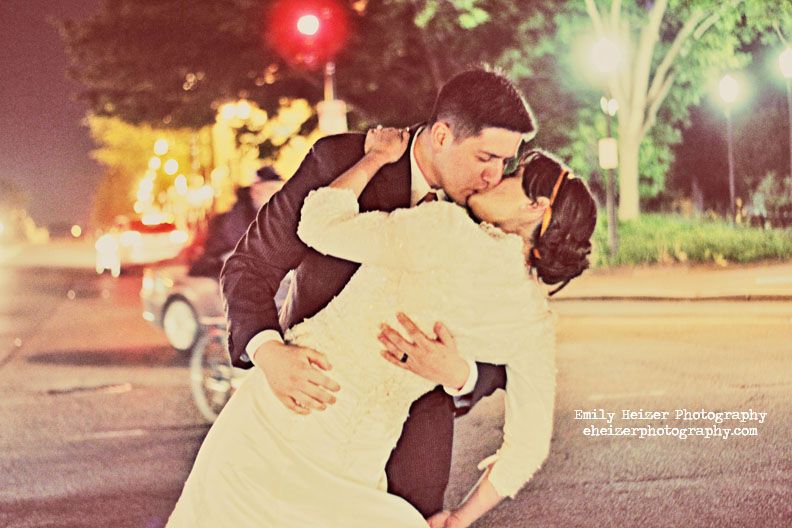 As a side note, we were up at 5am the next morning to make up for the lost daylight hours from this session and went back to Georgetown to reshoot so they still had good quality portraits taken here before their ceremony that morning!