Now what guy WOULDN'T want to do his engagement session at Home Depot? I mean, come on, seriously. It's the Big Boy's Toy Store! Makin' out with your best girl, amongst the lumber (and for Charles, on his birthday too), that is seriously, like, an awesome day for a dude. Like, I think it automatically turns you into a "dude." You know, how all us girls are just pumpkins waiting to be made into Cinderellas? Your grooms are just "guys" waiting to be turned into "dudes."
(Okay, so maybe some of them don't want to be dudes; Charles is more of a sweetheart-gentlemen, [the man LIFTED A TREE for me and Becky! A TREE!] but for the purpose of this post, we are calling him a Dude, to inspire Grooms worldwide... to take pictures... And be... Dudes. :)
Charles is a dude. He got to make out in Home Depot. He is now awesome forever.
At least, that is what Becky and I will be telling him. :)
And to think... I was feeling so bad for tormenting him with pictures on his birthday!
Couple: Charles & Becky
Venue: Woodland Home Depot
Memories Of Humiliation and Sawdust to Last a Lifetime.... (Priceless.)
Okay, okay, I'll admit it, we were all a little weirded out by having an ENGAGEMENT SESSION in the
LUMBER AISLE
... But, whatever. It worked. :)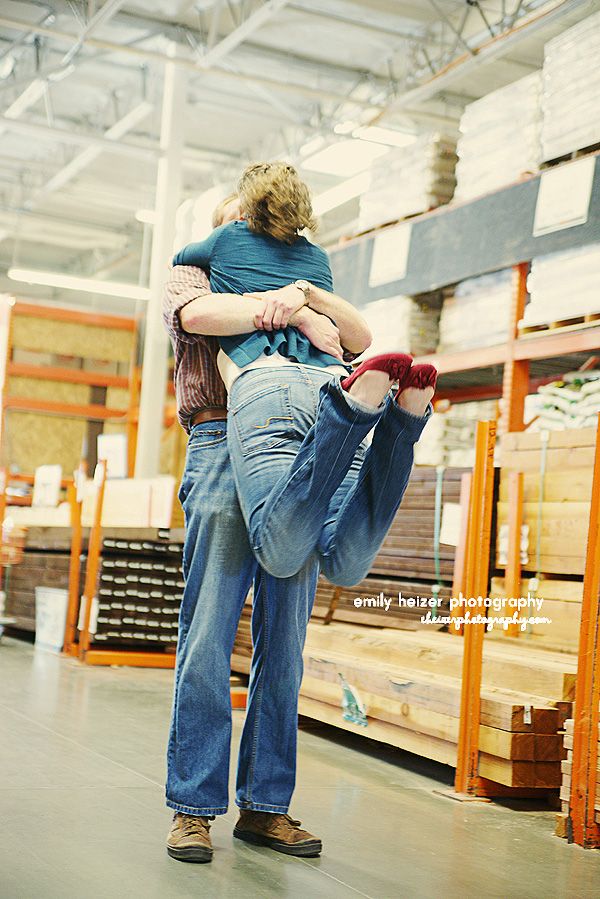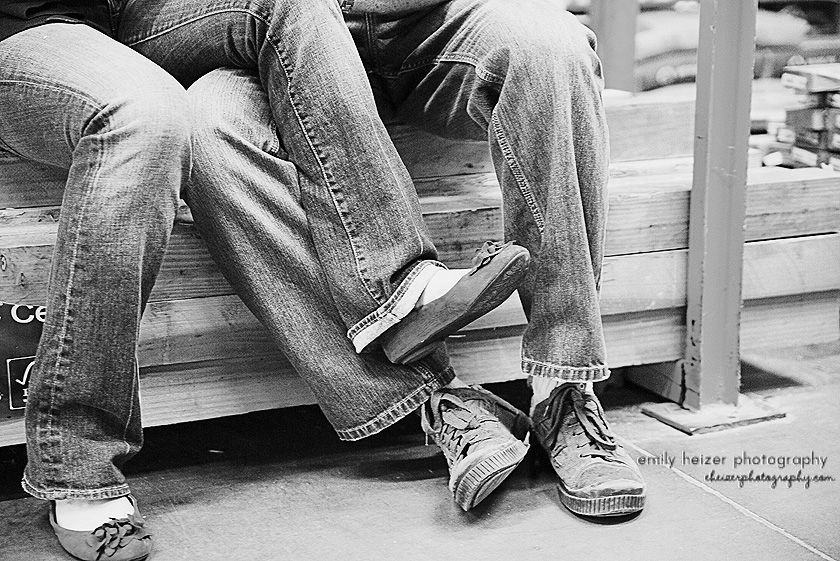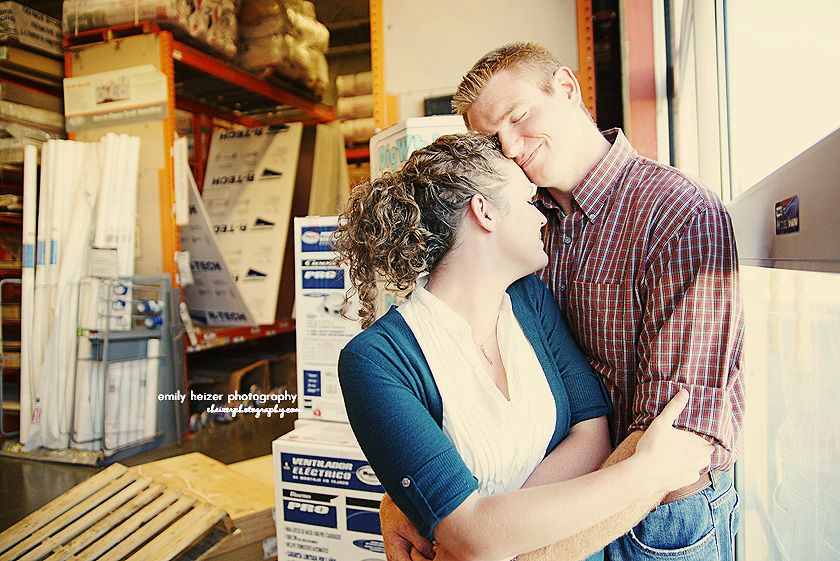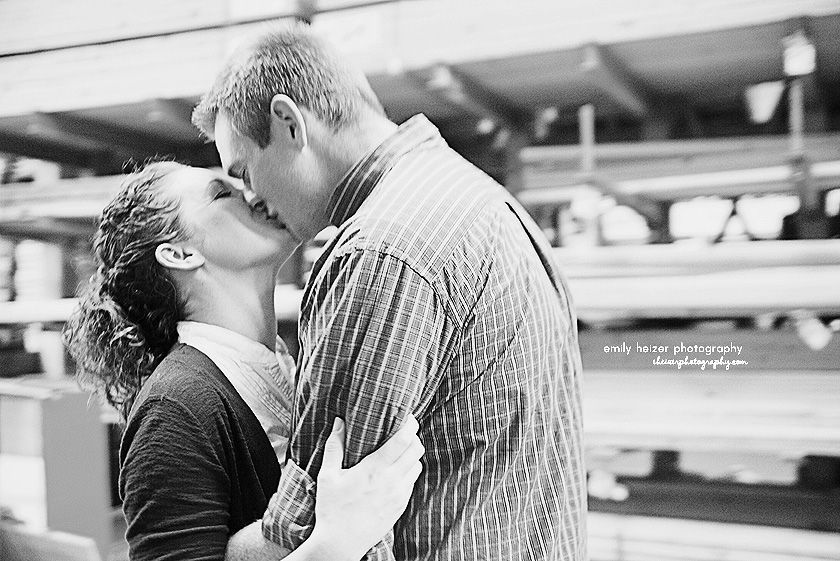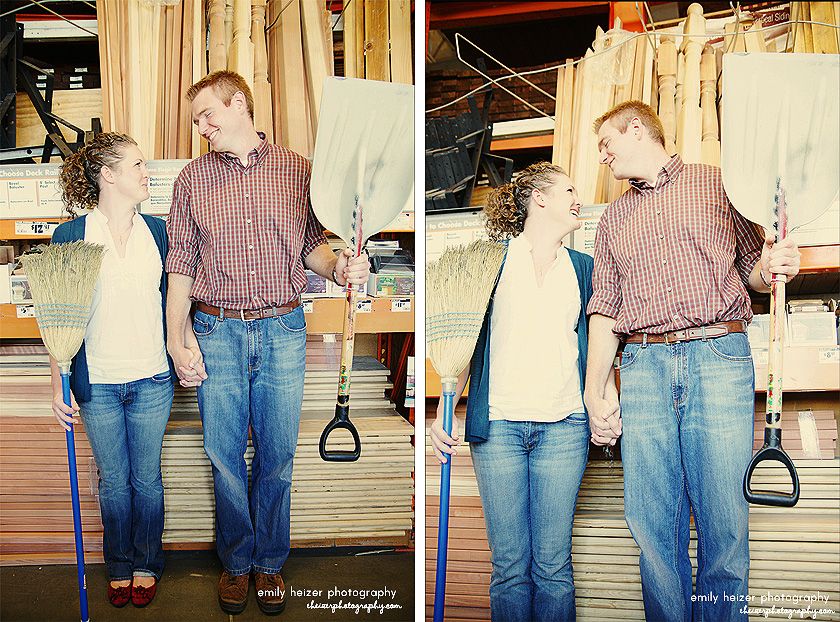 Yes, I seriously made them crawl around on the floor. That's why Becky looks like she's going to die laughing. LOL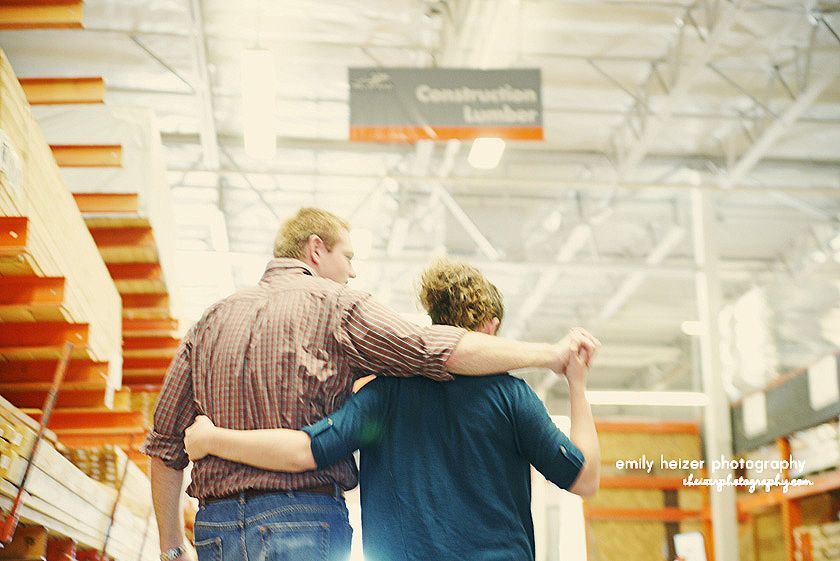 After we finished up at Home Depot, we popped over to Beckster and Charles' new digs: THEIR FIRST HOUSE! (Round of Applause). They are currently enjoying the fruits of their first harvest, and after our Home Depot jaunt, it was only natural (and so incredibly super planned out) that we stop at home to get some shots of them in their new garden.
Your session should be a reflection of you and your partner's life at the time you got married, and this session was exactly that for B & C. They just bought their first home. What an incredible milestone... When they look back at these pictures they will have this incredible snapshot in time of that first summer, when they were going out to Home Depot every weekend and working on the house. Their first garden, working in the yard together, working as a team on the first major thing they ever owned together. HUGE memories and milestones there. And now, having these images... they perfectly reflect this time in their life. They will only live through this part of their engagement- through their lives, once. It is awesome, and now, it will always be here for them to reflect on, this time when they first started out.
But back to speaking seriously, The Dude grew a tomato in the shape of A HEART! (gasp) I know, right? Good thing we gave him a title.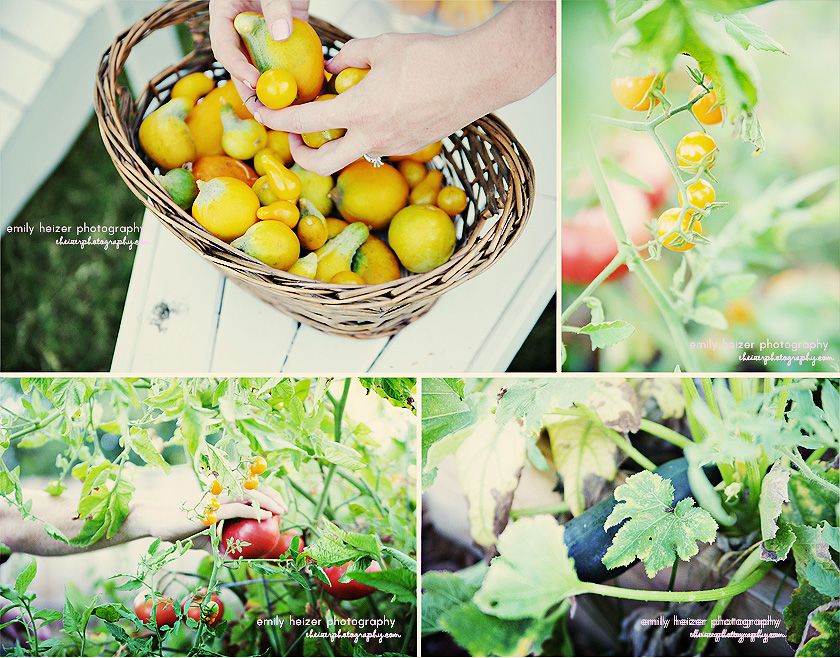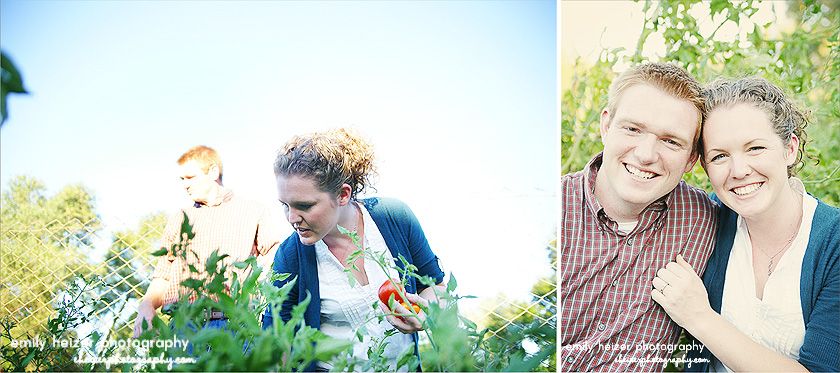 The ratties are jealous! "Daddy, where is OUR bite?!"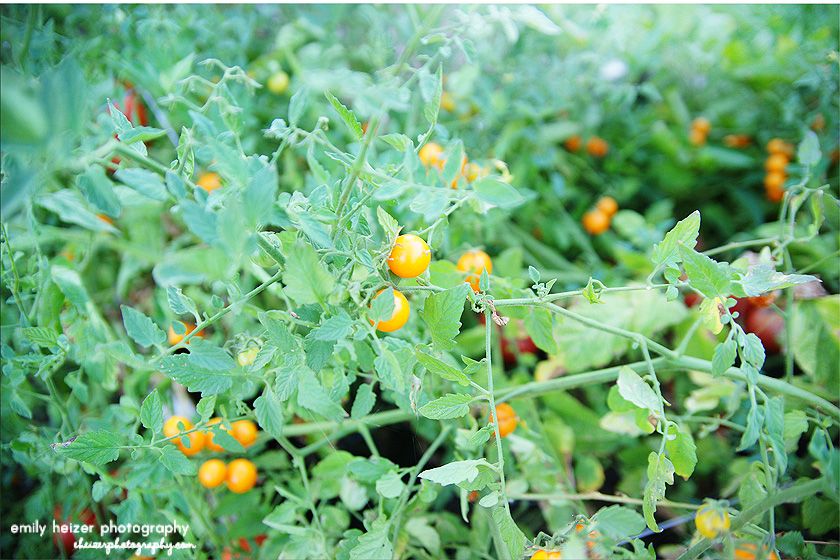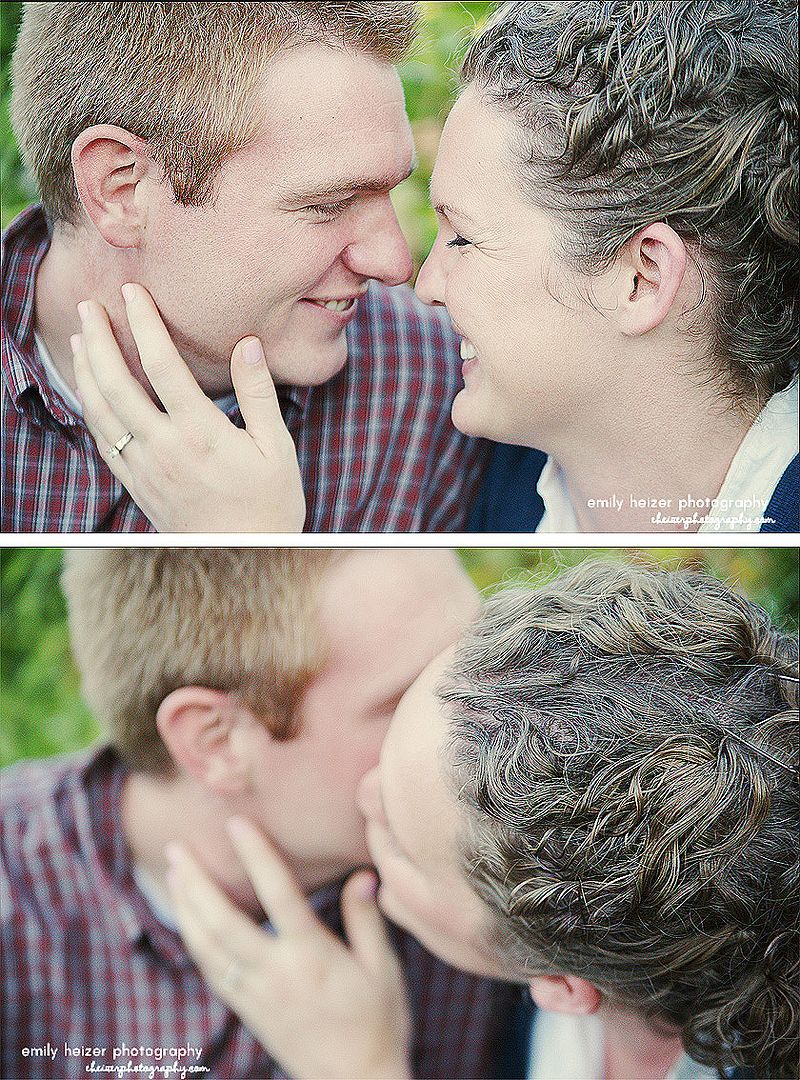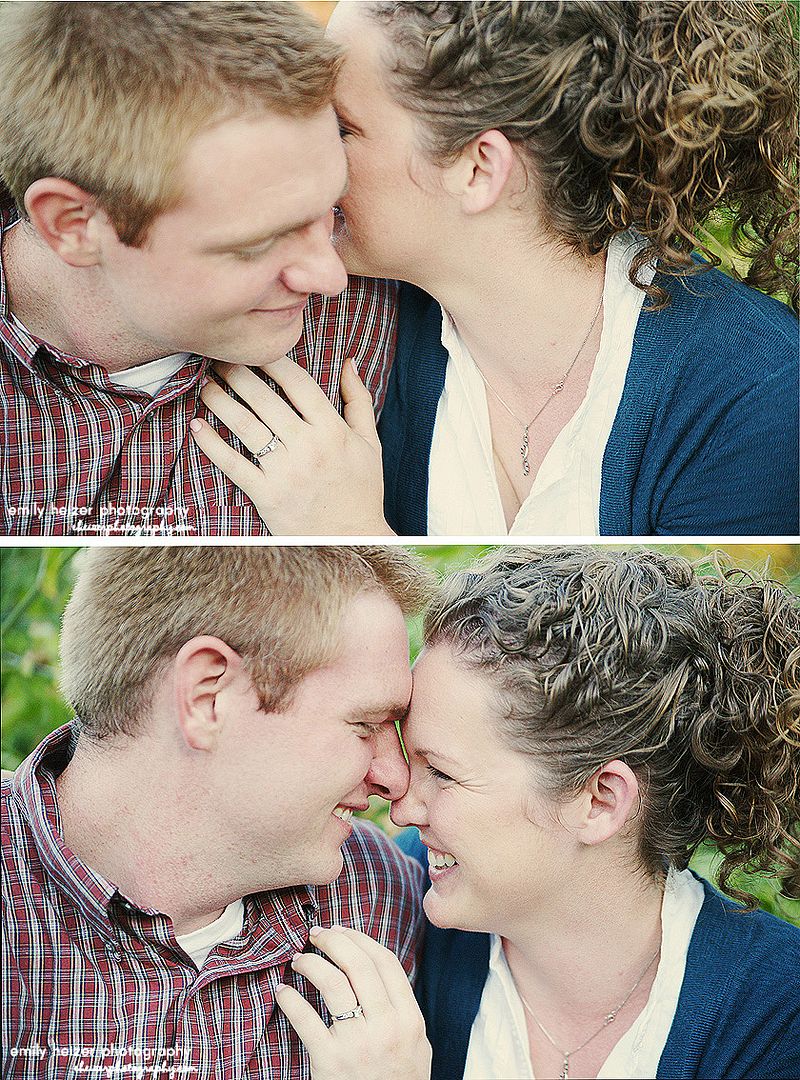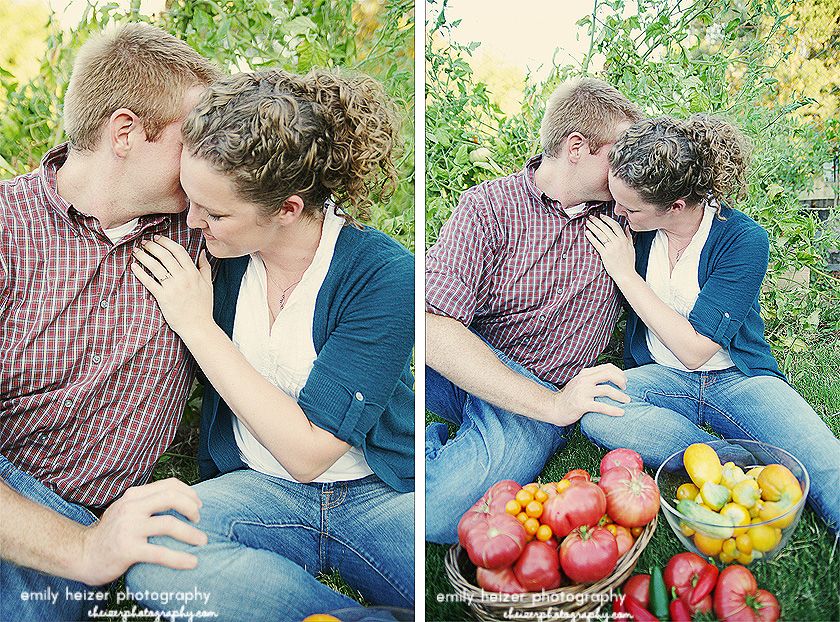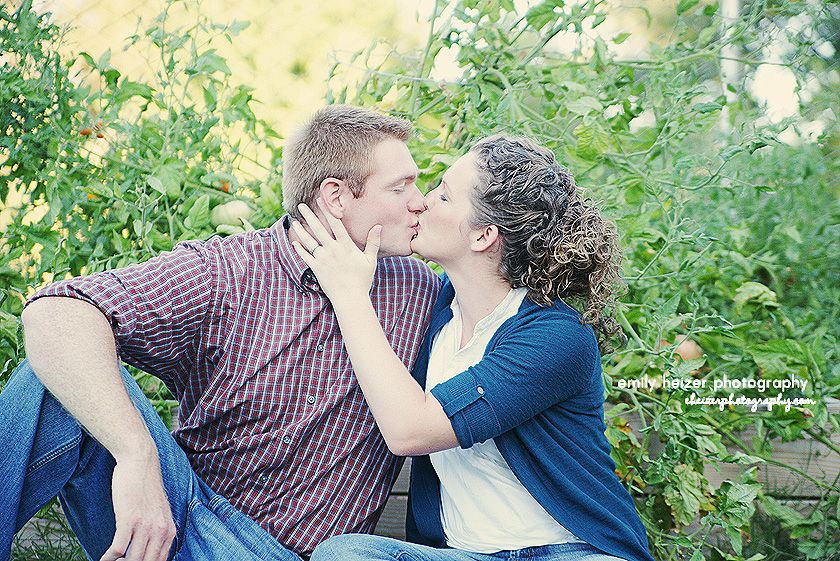 Becky & Charles are seriously one of the cutest, most romantic couples I have. They are just so outwardly, openly affectionate with each other. It's a beautiful thing. They are in love! I try to tell my couples, "Love like no one's watchin'." It's my own take on the popular mantra... And these two

live

it! I am so looking forward to their wedding!