I've been hinting and chatting about it for a few months now and the time has come to introduce you to our new staff members!
As we enter our SEVENTH wedding season, and I struggle, once again to keep up with correspondence, paper work, master discs and all of the other office tasks that it takes to keep a business running, I am glad to say that this year, I am not taking on this battle alone!
For a long time, I have struggled with whether this career is right for me because there are some aspects of this job that I flat out hate simply because I struggle with them so much. In fact, under the "FAQ" tab, I even wrote, "I suck," at these particular job skills. It's not so much that I actually suck at them, or don't know how to do them. It's just that I am so incredibly busy with the main, most important aspects of this job (like, taking pictures...) that I don't have time to keep everything... well... well-greased and oiled.
I was talking to the owner of
Sugar & Spice Specialty Desserts
a few weeks back and she said something along the lines of (you should hire her for your wedding by the way. They rock.) she's not an accountant, she's not an office manager; she's a baker, she's a pastry chef, so how can she be an expert accountant when she is an dazzlingly expert pastry chef? And that is exactly right! My job title here is not "Office Manager." It's "Lead Photographer." I need someone to help me do those tasks. When I worked for a law firm, and worked as a court runner, or an office assistant, I could do all that stuff, and rocked at it. But that's because that's what my whole job was. My job wasn't 100 hours a week of editing images, corresponding with clients, vendors and editors, working on websites, blogging and a million other things, and then 20 additional hours of office work on top of that. (Or more.) You can't do it all.
So here we are! After seven years, I have finally unclenched my sweaty little paws off the door handle and let someone help me. (Which about killed me, but they about broke my door down, so what could I do? :)
Please meet the new members of my staff!
First, Victoria our intern was hired last October. Victoria is local to our Sacramento, California office and has helped get all of our paperwork here in order. She organized stuff going back to 2008! (And there's still more to do... COUGH, COUGH.) Victoria is an undergraduate student and after spending a year living in Germany, plans to teach English to German students after she graduates. In the meantime, she's putting her organization skills to use! Victoria will also be available to help out at shoots and weddings in the greater Sacramento/Northern California area. If you would like to have an extra hand at the wedding, or at your shoot, let us know and we'll see if it can be arranged. Please meet Victoria!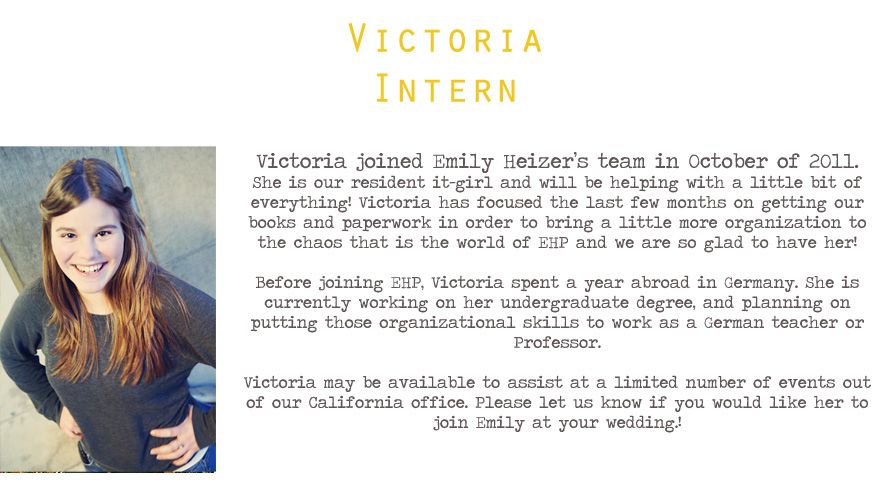 I am next so pleased to introduce you to Kristin Peterson, our official Office Manager. Kristin and I met each other almost 15 years ago, while we were still in high school. I was the "weird girl" who brought a newborn kitten to our zero period math class and fed it with a bottle... in the middle of geometry. Ahem... Kristin was the semi-willing subject when I first took Photo, and my pen-pal when she went off to college in Idaho and I to college in Northern California. I was horrified when she
really
left me to get married in 2003, and sought revenge by backpacking through Europe while she settled down to have babies. :)
We reconnected when she hired me to shoot her
trash the dress session
(while we locked her children in their family van... screaming their heads off... beautiful memories of our reunion! lol)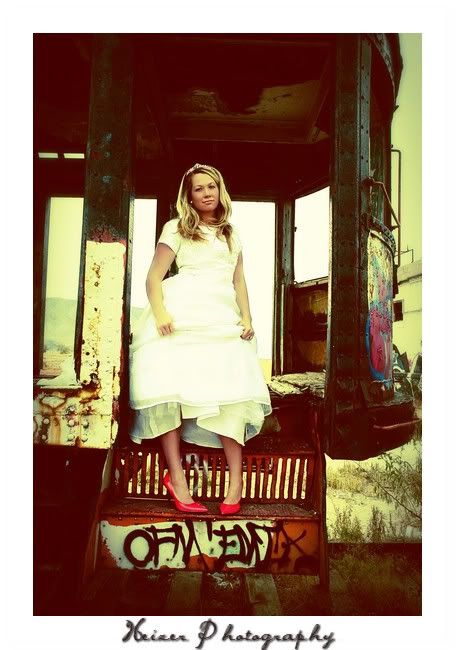 And from there, Kristin started helping with the business. As I started
traveling to Utah for work
, she started helping on shoots, entertaining children, fixing dresses, second shooting, helping to package up master discs or whatever else I needed.
(Kristin got this of me shooting in Utah.)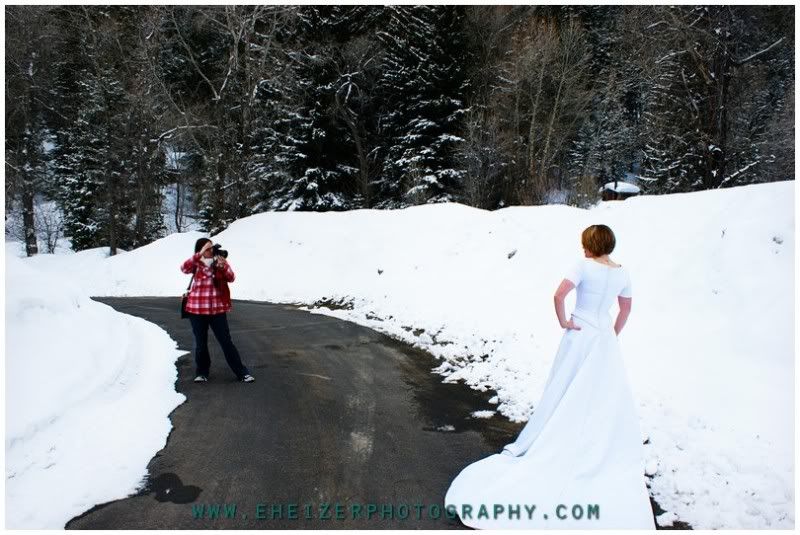 (That is Kristin 5 months pregnant pulling one of my clients out of the snow up at Sundance, yes, with one of my cameras in hand!)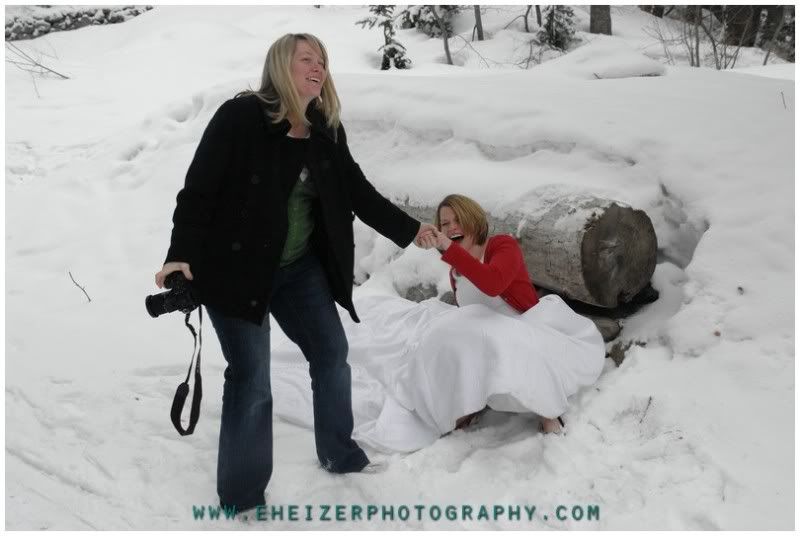 I just don't know why it took us so long to realize she could work for me remotely! About a month ago, we finally caught on, and I hired her! Kristin will now be working as my Office Manager from her home in Utah and is now handling all incoming paperwork, retainers, new clients, sending contracts out (as some of you have already heard from her!), and will soon begin working on master discs! I've been shipping out supplies to her for the last month and will be delivering a TB external drive to her with client images in a couple of weeks... Then, the onslaught of outgoing mail should begin!
Meet Kristin!
Kristin will be reachable at her office mail: peterson_kv@yahoo.com
You can also shop her Etsy shop,
Posies & Polka Dots, HERE.
Kristin supplied the
"Happy Birthday" banner for baby Johnna
(
the Here comes the Sun baby
) and I know she would be happy to make one for you too, if you just ask!
Donations can still be made to the
Here Comes the Sun family
at any time by clicking on the following link. An education fund has been set up in honor of their daddy to help them prepare for their future.
Please share the links with family and friends.
They have a long road ahead of them.
Donate to the
JPM Kids Memorial Fund
by utilizing the PayPal button below!