I'm starting to suspect I take too many pictures at these shindigs... Hmmm.
Fuchsia, Teal and Purple table cloths. Sparkly, bejeweled candle holder thingeys. Vases full of peonies, ruunnunculous, delphiniums, roses, queen anne's lace, and maybe a few carnations. Tea cups floating with blossoms. Delicate finger foods everywhere.
Lovely, lovely. Treehouse living!
Part 2 of Kim & Gardner's Wedding. See
Part 1 Here.
See their
engagement Here
.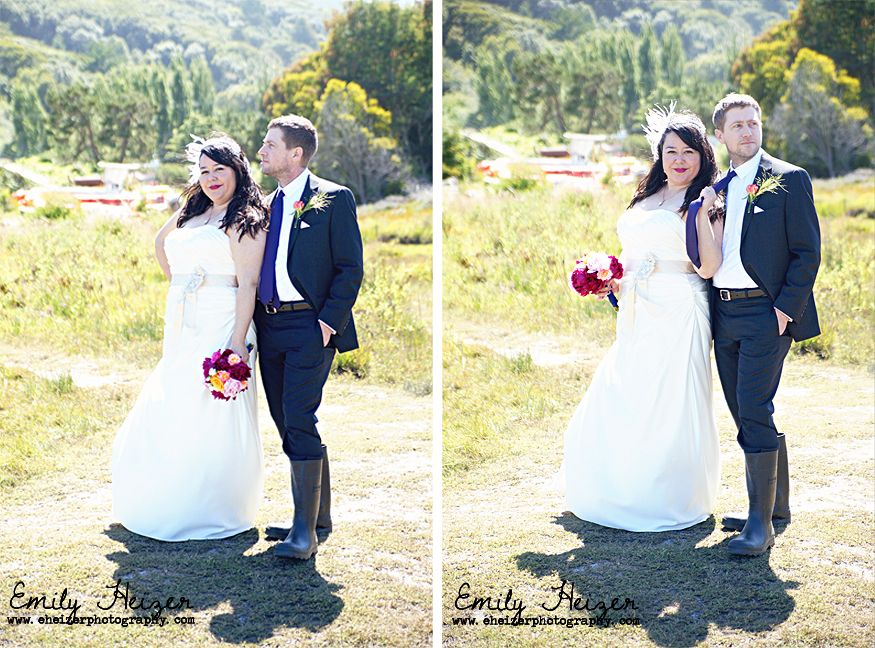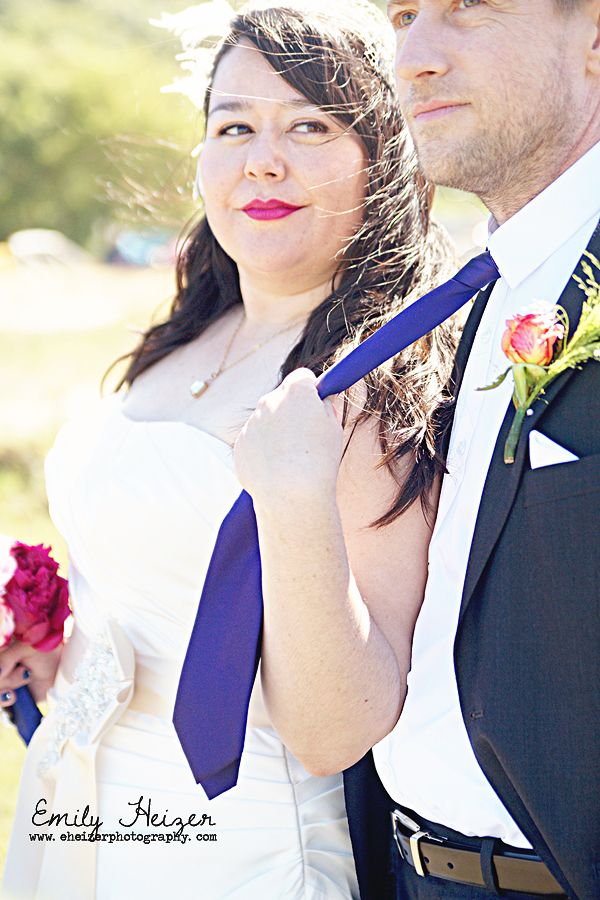 White Asparagus Cream Soup with Grilled Cheese Sandwiches in Tea Cups! So Cunning!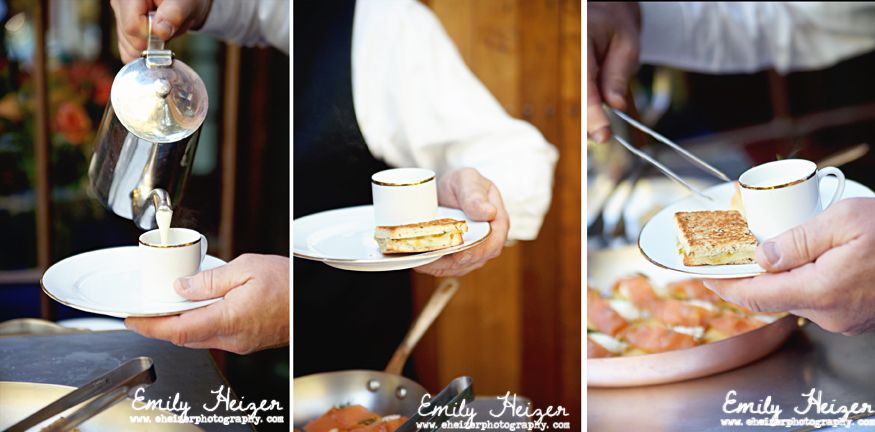 Wild Flower Wedding Cake and their initials made out of pseudo twigs in gold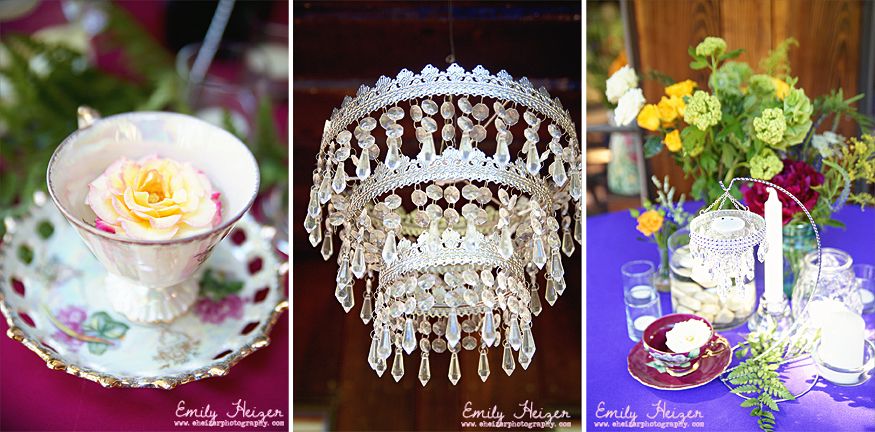 Even I got one of these babies, with a picture of me and my kitties in the tiny frames!